Kiwanis Club of Leesburg, Virginia
Upcoming Club Events (Please ignore the dates on the calendar below)
Our next meeting is March 2nd, Thursday at 7pm via Zoom. We will have Joan Erhlich, Outreach Specialist from Northern Virginia Resource Center, as a speaker. The NVRC is a nonprofit organization that receives funding from Loudoun County to provide services to deaf and hard of hearing individuals, their families, and caregivers. Please send me a message if you would like to attend and learn more about NVRC, our Kiwanis Club, and what we do.
Please visit us at the Spring Bling Craft and Art Show at Ida Lee Rec Center on Saturday, March 4th. We will be near the front entrance selling refreshments for vendors and visitors to fundraise for upcoming events.
The Key Club Social will be on Thursday, March 16th at 5:30-7pm. We will announce the site on February 27th. This event celebrates the leaders of the 9 Key Clubs we sponsor. Each club representative will have a chance to tell us about their achievements so far and plans for the rest of the 2022-2023 school year.
WE APPRECIATE YOU!
Thank you to all the entries and people who helped prepare for the 66th Annual Halloween Parade. We appreciate the support of the town and community members who made the parade a success. We will load some more pictures and short videos soon.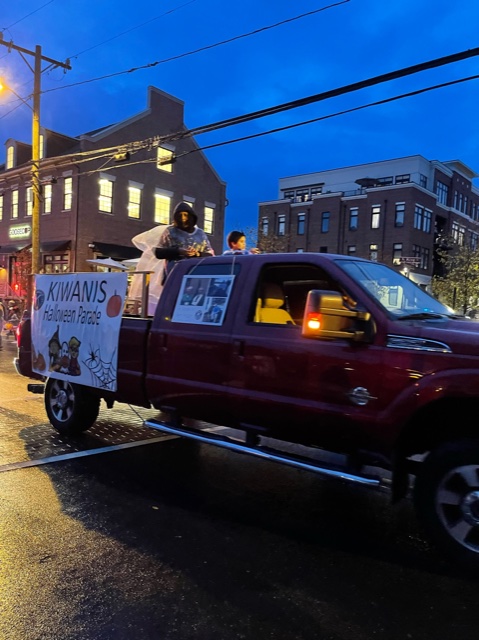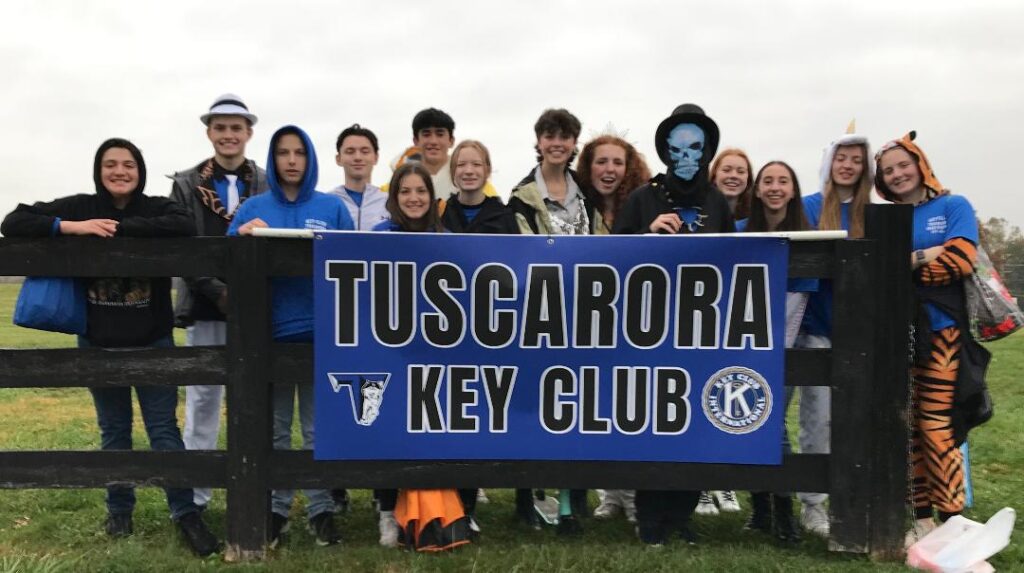 Check out Kids Costume Contest 2021 winners and photos. Then see who won the 2022 Costume Contest.
Our next club meeting will be at Wegman's 2nd Floor on Thursday, Dec. 15, 7:00 pm. We will have a general meeting to discuss upcoming service projects and more. Visitors are welcome. For an invitation or to RSVP, please email us at [email protected] or [email protected] You can also contact us at 301-606-8214. Please ignore the calendar info at the bottom right. Dec. 1st and 15th are the next meeting dates.
On Dec. 3rd and 4th, our club will have a fundraiser at the Holiday Fine Arts and Craft Show at Ida Lee Rec Center. The show has a lot of variety to choose from and gets you in the holiday spirit. We will supply refreshments for vendors and visitors from 9-3pm on Saturday and 10-3pm on Sunday. With the help of Key Club students and other volunteers, we hope everyone has fun while shopping for others and themselves. Then on Saturday, December 10th, our club will gift wrap presents in the Food Court area at Leesburg Premium Outlets from 10am-3pm with aid from Key Club students.
Club response to Covid-19. Everywhere you look people in our community are hurting. Many struggle to make ends meet. At our April 16, 2020 meeting our Kiwanis club approved donations that will help those in need: Loudoun Hunger Relief, Mobile Hope Loudoun, the Saint Lucy Project of the Catholic Diocese of Arlington, and the Little Pantry outside Crossroads Baptist Church on Edwards Ferry Rd NE in Leesburg. We invite you to help too!
Founded by local business leaders in March 1957, our organization of passionate volunteers–business people, professionals, government workers, moms and dads, and retirees–serves Loudoun County one child and one community at a time.
We are best known for sponsoring the annual Halloween parade held in Leesburg since 1957.
We sponsor Key Clubs in 9 Loudoun County high schools. Students run these service leadership programs under faculty supervision, providing much needed community service by sponsoring projects that benefit their schools and the community at large, while receiving valuable leadership training and experience.
Community service is a big part of Kiwanis—we truly serve the children of the world, beginning in Loudoun County. In our decades of service, we have supported many different organizations. Our club most recently has locally supported INOVA Loudoun Hospital's pediatric units, Women Giving Back, Loudoun Hunger Relief, Mobile Hope, the Saint Lucy Project, NIH's Children's Inn, a Little Pantry in northeast Leesburg, Backpack Buddies, and youth projects. At Christmas, we partner with Toys for Tots and deliver toys to pediatrics patients in the hospital.
Our reading initiative to help underserved children in the county has taken multiple routes to provide books and reading strategies for kids and their families. We have passed out over 800 books to kids at Head Start, National Night Out, the 4th Annual Latina Fiesta, INMED, and in little free libraries. We believe every child has the to enjoy age-appropriate books of their own.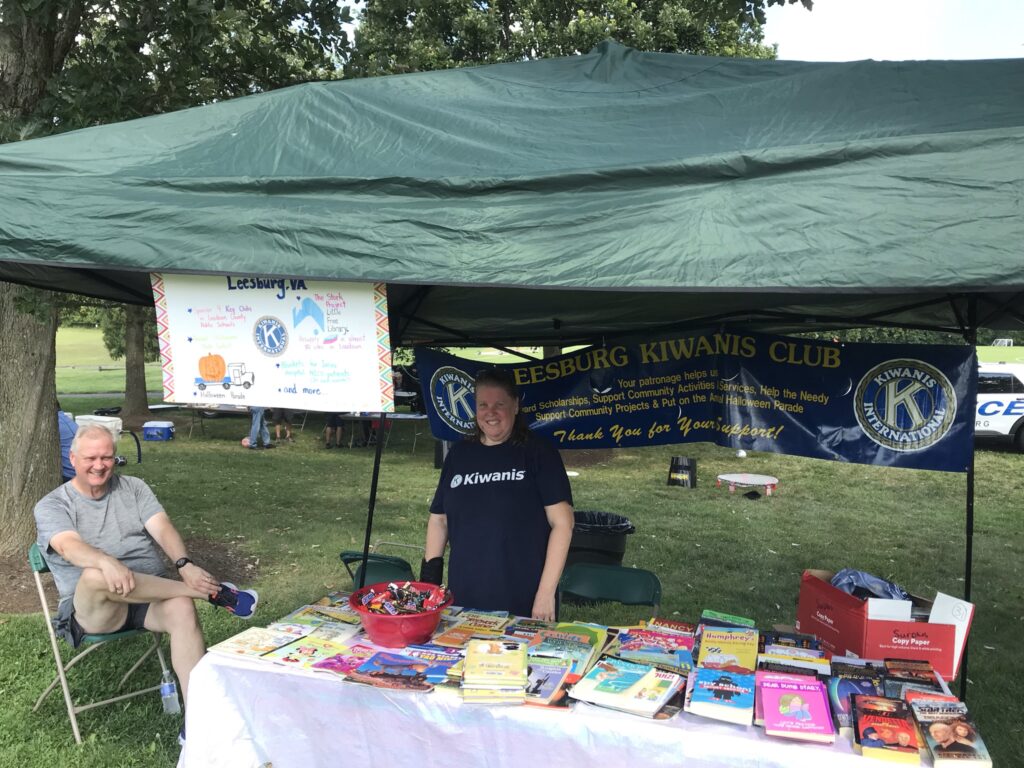 What is Kiwanis?
No, we are not an airline (that's Quantas). We are a service organization that helps kids. Here is a quick video that explains what Kiwanis is.
Interested in learning more? Check out Kiwanis International or please contact us directly for more information and to join our Kiwanis club.